We are a highly accredited state-of-the-art clinical laboratory, with facilities that employ the latest technologies to provide unparalleled sample analysis services for our clients.
We serve clients from around the globe, with focus on the MEA region, our sample collection services allow our global customers to easily send their samples to our facilities for analysis.
What distinguishes our laboratory from others, is our unique support services, the clinical and genomics teams we employ and the unique bioinformatics solutions we create in house, we offer an array of services for different medical applications, including Oncology, Reproductive Health, Hereditary and consumer genetics, as well as infectious diseases.
We see our unique lab services as an integrated and critical competent in making Precision Medicine a reality.
To become the trusted and go-to laboratory network for supporting Precision and Personalized Medicine.
The Only Lab in The Region with this Level of Accrediation
As a part of this commitment, Agiomix participates in multiple Proficiency Testing Schemes that ensures that we meet and exceed the highest standards of quality. Proficiency testing is an ongoing, rigorous routine which involves receipt of unknown samples that need to be tested against pre-defined parameters. The results of which are submitted to CAP for review and assessment, in addition our lab goes through period audits by CAP inspectors to insure the highest standards of quality are observed and applied throughout our facilities and processes.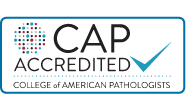 The ISO 15189 is one of the most reputable and rigorous quality accreditations for clinical laboratories, our facilities and processes go through periodic reviews and audits by the ISO 15189 committee to insure we are in compliance with this reputable quality standard.

In today's world, it is all about the data, and as a clinical genetics laboratory we handle quite a lot of it, the ISO 27001 accreditation ensures that our patients and partners data are safe and properly handled, as part of this comprehensive accreditation program; our IT support team insure as that we have a robust Information Security Management System (ISMS) to protect sensitive information assets from unauthorized access, use, disclosure, destruction, and/or disruption. This accreditation demonstrates our commitment to safeguarding the confidentiality, integrity, and availability of our data, and ensures that our laboratory operations meet or exceed the international standards for information security. Our customers can have confidence in our ability to protect their sensitive information, and we are dedicated to maintaining the highest level of confidentiality and privacy. We continuously review and improve our information security processes to stay ahead of potential threats and to provide the best possible protection for our data.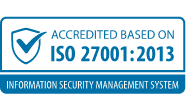 Being ISO 9001:2015 Accredited, Agiomix is committed to the highest standards of process quality and customer satisfaction, this accreditation requires that we have an efficient and active Quality Management System (QMS) that ensures our laboratory processes are consistent, effective, and meet or exceed international standards. Our customers can have confidence that we will provide them, the highest level of care, and that our processes are robust and are audited by an independent and reputable body.

In addition to the above international accreditations, our laboratories comply with and are accredited and licensed by local authorities to carry out clinical analysis of patients' samples